Diamonds aren't forever:
the party's nearly over for Australia's most successful luxury export
A geological rarity, pink diamonds are one of our most valuable resources.
But with the impending closure of the Argyle mine in the Kimberley, the fairy tale may be near its end. Diamonds are the most portable form of wealth on the planet.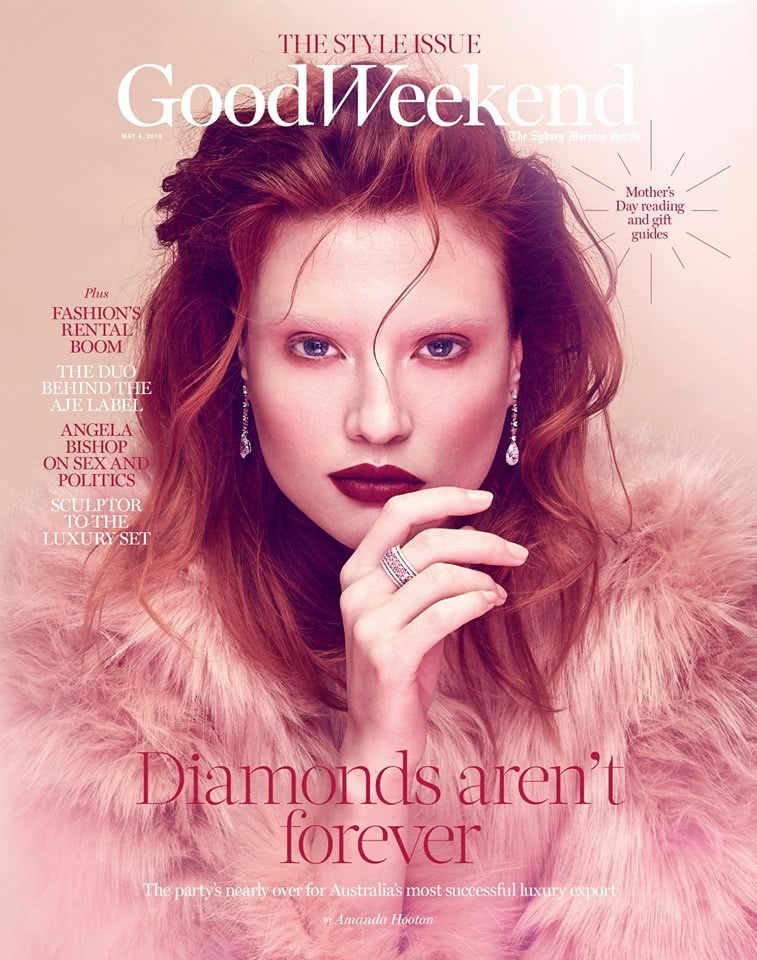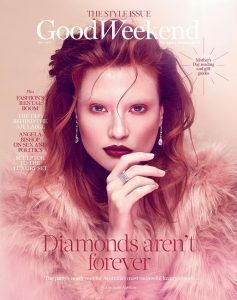 Article By: Amanda Hooton (The Good Weekend)
Photographer: Peter Brew-Bevan
Jewellery: Cerrone Jewellers
Source: The Sydney Morning Herald https://www.smh.com.au