19.09.2018 - UPDATES
Tips On Buying Engagement Rings and Wedding Bands
PURCHASING YOUR ENGAGEMENT RING
Selecting an engagement ring can be daunting. Everyone envisages the perfect ring. But with so many choices and prices it is often difficult to know where to start. Do your research and make sure that your jeweller of choice ticks all your boxes. Take time to find a jeweller who is trustworthy and with whom you can communicate. Cerrone was established in 1972 and was the first in the country to be recognized and awarded by De Beers.
To surprise or not to surprise? That is the question! While many men would not consider buying a ring before consulting their partner, some still love to pop the question with the ring that they have chosen. A few tips for the brave souls who feel confident enough to surprise the woman of their dreams. First, make sure you get her correct ring size and have some understanding of her style. This will help you to choose a jewellery piece that she would love to wear forever. And if you have absolutely no idea, let our jewellery consultants guide you!
An experienced jeweller, we will help you with your selection. We will ask the right questions to get an insight into who you are and what your particular style is. If you can't decide on a ring from the collection, we will assist you to design and build the bespoke piece of your dream.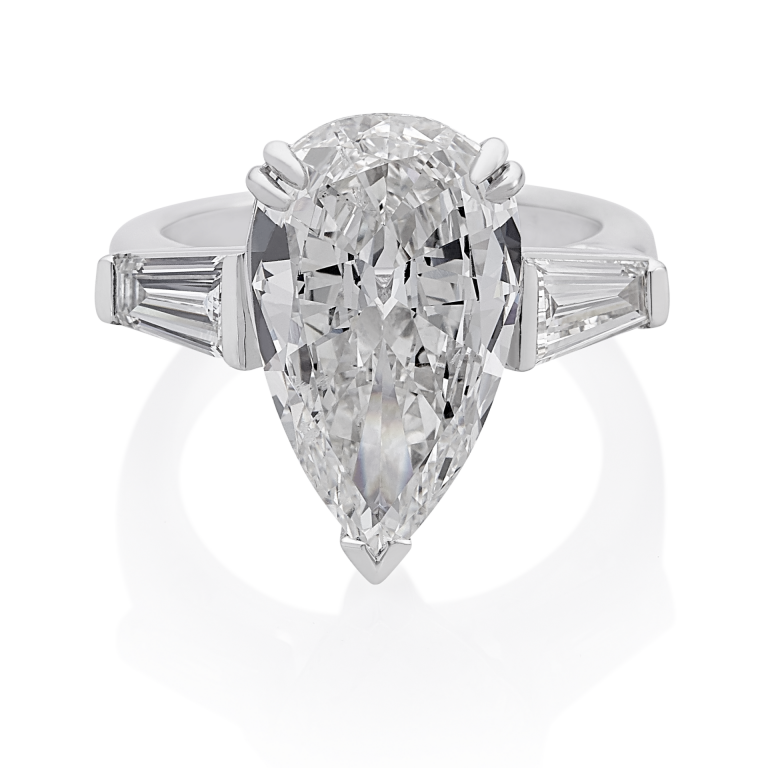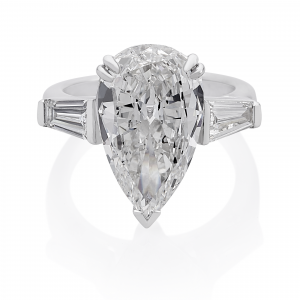 GIA (Gemological Institute Of America) created the 'International Diamond Grading System' GIA certification officially verifies the authenticity and value of the diamond and provides the jeweller and the purchaser with a means of evaluating the cost. Cerrone provides certification papers with your diamond purchase. We ensure that only the finest quality stones are sourced for our clients.
WHAT ARE THE 4C'S?
Diamonds are graded by Colour, Clarity, Carat weight and Cut – the 4C's.
Colour: Diamond colour ranges from D – Z.  D is considered the best and is exceptionally white. The less colour a diamond has the more valuable it is.
Clarity: The birthmarks (inclusions) you can see in the stone. The less inclusions the rarer and more valuable the stone.
Carat Weight: The size of the diamond weighed in metric carats. One carat is equal to 0.2 grams.
Cut: The shape and proportions of the diamond. This is what gives the diamond its sparkle.
The grading system makes it much easier for anyone purchasing a diamond. In particular it provides the means to allow a person to decide what they could best achieve within their allocated budget. For example if your heart is set on a a larger stone (carat weight) this may be achieved by selecting a stone with some slight imperfections/inclusions (clarity). On the other hand a smaller diamond with no imperfections might be your stone of choice.
HOW IS JEWELLERY MADE?
The Cerrone workshop, alias 'The Orchestra' is the largest handmade jewellery workshop in Australia. We have jewellers who craft the metal and make the actual piece of jewellery, the stone setters who set the specific stones into the metal and then finally we have the polishers who have the final job of making the piece clean and sparkly… All of our custom made jewellery is completed by hand.
PURCHASING YOUR WEDDING BANDS
Remember, wedding rings stay with you for a lifetime whilst the other elements of the wedding day are captured in your memories. It is important to invest in your wedding rings. Aim to make your wedding band selections when you purchase the engagement ring. This will ensure that it is costed into your budget. You may be able to secure your ring with a deposit and pay the balance at the time of collection. There are certain benefits in purchasing your rings from one jeweller. However be sure to confide in your jeweller if you have purchased your engagement ring from a different jewellery house so that they can help you to choose a band that sits well and complements your engagement ring.
AFTER CARE SERVICE
Cerrone offer great after care service to ensure that the jewellery is well maintained and stones retain their original sparkle. We offer a complementary service of your jewellery piece once a year as well as a quick clean whenever is convenient for the client. And for those who want to maintain their jewellery at home in between services, a little trick would be warm soapy water and a soft tooth brush.