07.09.2017 - UPDATES
HOW TO CHOOSE THE BEST DIAMOND SHAPE
Choosing the best diamond for your jewellery can be a bit overwhelming because there are so many options to choose from. They differ in colour, carat, cut, and clarity. Take note that cut does not refer to its shape. While you need to cut the diamond to make a shape, the diamond shape refers to the overall form or geometry of the diamond. Today, we will talk about diamond shapes and we will teach you how to choose the best diamond shape for yourself or for your fiancé.
There are 10 basic diamond shapes out there namely princess, round, cushion, emerald, Asscher, pear, radiant, heart, oval, and marquise. Whether looking for diamonds in Sydney or diamonds in Melbourne in order to find the shape that fits you, you need to know the difference and qualities of the shapes.
BELOW ARE THE MOST POPULAR DIAMOND SHAPES: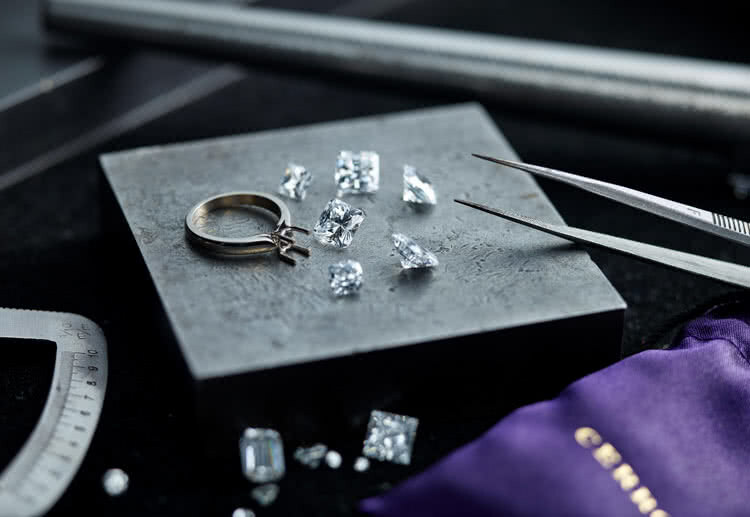 ROUND
If you want a classic shape, you can never go wrong with a round diamond. Also known as round brilliant cut or RBC, round diamonds are the most popular shape for engagement rings around in Sydney, Melbourne, Australia and globally. In fact, more than 75 per cent of diamonds sold are round. Round diamond shape was created by Marcel Tolowsky in 1919. It has 58 facets, which makes light bounce and create a beautiful sparkle.
PRINCESS
Princess is a square-shaped diamond with intricate facets. It was discovered by London jeweller Arpad Nagy in 1961. Ever since, women have been obsessed with this lady-like shape of diamond. It is the second most popular shape of the diamond, next to round. Princess diamond is also least expensive to create. If you want a fun, and girly shape of diamond, go for princess.
EMERALD
If you are all for glamour, emerald diamond is for you. It's a rectangular shape with long and lean facets that extend to its sides. It's the type of diamond shape that shows clarity better than any shapes. Although it lacks a bit of brilliance, emerald diamond is undeniably elegant and glamourous. It got its name from the most popular shape for emeralds in the 1920s.
Now that you have narrowed down your choices of diamond shapes, it's time to visit us to see for yourself! Book a consultation with our Sydney jewelers or Melbourne jewelers here and be fascinated with our wide selection of some of the best diamonds in the world.