17.07.2018 - UPDATES
Is It Worth Investing In Colored Diamonds?
With scarcity pushing up prices, the answer seems to be yes.
With a return that outstrips white diamonds, rare top-quality examples of coloured diamonds are proving to be an attractive alternative investment for buyers with an eye on the future – and pockets deep enough to compete.
Research released last month by the Knight Frank Luxury Investment Index (KFLII) claims the price of coloured diamonds has risen 89% in the past decade, while white diamond appreciation over the same period has been slower at about 30%. The decade's worth of data that Knight Frank has compiled shows that colour matters when it comes to a return on investment. Between 2010 and 2015, pink diamonds delivered the highest growth at 189%, blue diamond prices rose 89%, and yellows were up 17%. Over the past year, however, blue diamonds have taken over as the stone to invest in, delivering a 5.5% increase; average prices of pink diamonds have actually dipped in the past 12 months.
Over the course of his career, François Curielhas conducted some of the world's most important auctions, presenting legendary collections belonging to the Aga Khan, Princess Margaret,Elizabeth Taylor, Ellen Barkin, Maria Felix, the Rothschild family, Lily Safra and others.As Christie's was previewing its Magnificent Jewels sale in Geneva, he discussed the rise of natural colored diamonds and the enduring appeal of signed jewelry.When did the craze for rare colored diamonds start?Back in, we were called by a banker in Iowa to value a collection of diamonds that had been left by a farmer to his son, who also was a farmer. There were a few boxes of colored diamonds, which was strange because colored diamonds were not that popular at that time. People had one or two sometimes. I didn't know someone who wasn't a dealer would have so many. There must have been or colored diamonds. There were pinks,blues, green, all kinds of colors. And among them was a -pointer red diamond.They gave it to us for sale, and I liked that redstone, which was so different.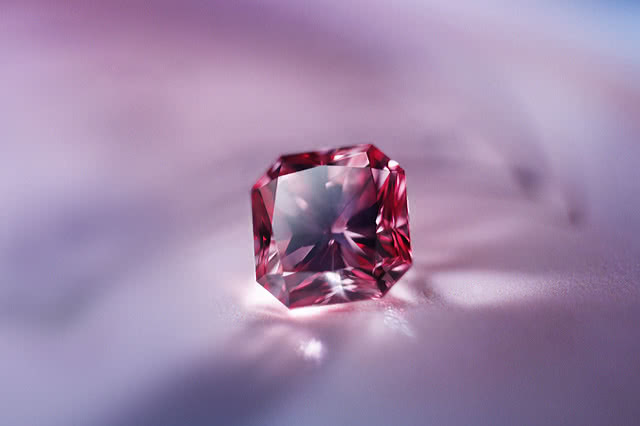 It wasn't a brownish-red, it wasn't a reddish-brown. It was red-red.If you showed it to a child and asked him what color it was, the child would say red. With colored diamonds, very often, it's blue for the seller, grey for the buyer; brown for the buyer, yellow for the seller. Here…there was no argument about the color. I liked it so much, I had a special showcase François Curiel, chairman of Europe and Asia at Christie's,recalls how diamonds of different hues came to fetch over $1 million a carat. By Sonia Esther Soltani built for it for our preview. I don't think so many people would have noticed it had it been in a normal showcase, either in a box or on a ring. And that's what attracted a lot of attention. The stone was sold for,, which is,per carat. At that time, it came at million an ounce, the most expensive material on earth. It was purchased by Theodore Horowitz and called the Red Horowitz [now the Hancock Red]. We never knew who he bought it for. There were rumors it was purchased for the Sultan of Brunei. But you know, if the Sultan of Brunei had half of what he's credited to have, he would have to have a palace three times the size.
This is what, in my opinion, started the passion, the interest in colored diamonds, particularly in small colored diamonds.What is the current market like for colored diamonds? Pink and red are very popular in Asia, as well as blue. Middle Eastern clients are very keen on colored diamonds, too. Whether it's in Europe,America or Asia, grey-blue is very difficult to sell,but a blue-blue is not a problem. What we've seen in the market [is that colored diamonds have gone] from, a carat to million a carat. We are there now. It will continue to rise, but it already went from very little interest to a lot of interest today. It's their rarity and quality that command the prices. Some colored diamonds are million to million a carat. I haven't heard about a lack of supply, althoughI know there are very few good true colored diamonds in the market. Dealers buy them for private customers, and there are a lot of private customers who collect colored diamonds. Once you have the -carat, D-flawless, marquise, pear-shaped, round, and you want more diamonds, what do you buy? D-flawless diamonds are very similar. Colored diamonds are rare because every color is different.
Source: Sonia Esther Soltani and Rachael Taylor for Rapaport