08.10.2018 - UPDATES
The Everest by Cerrone – The World's Most Valuable Turf Race Trophy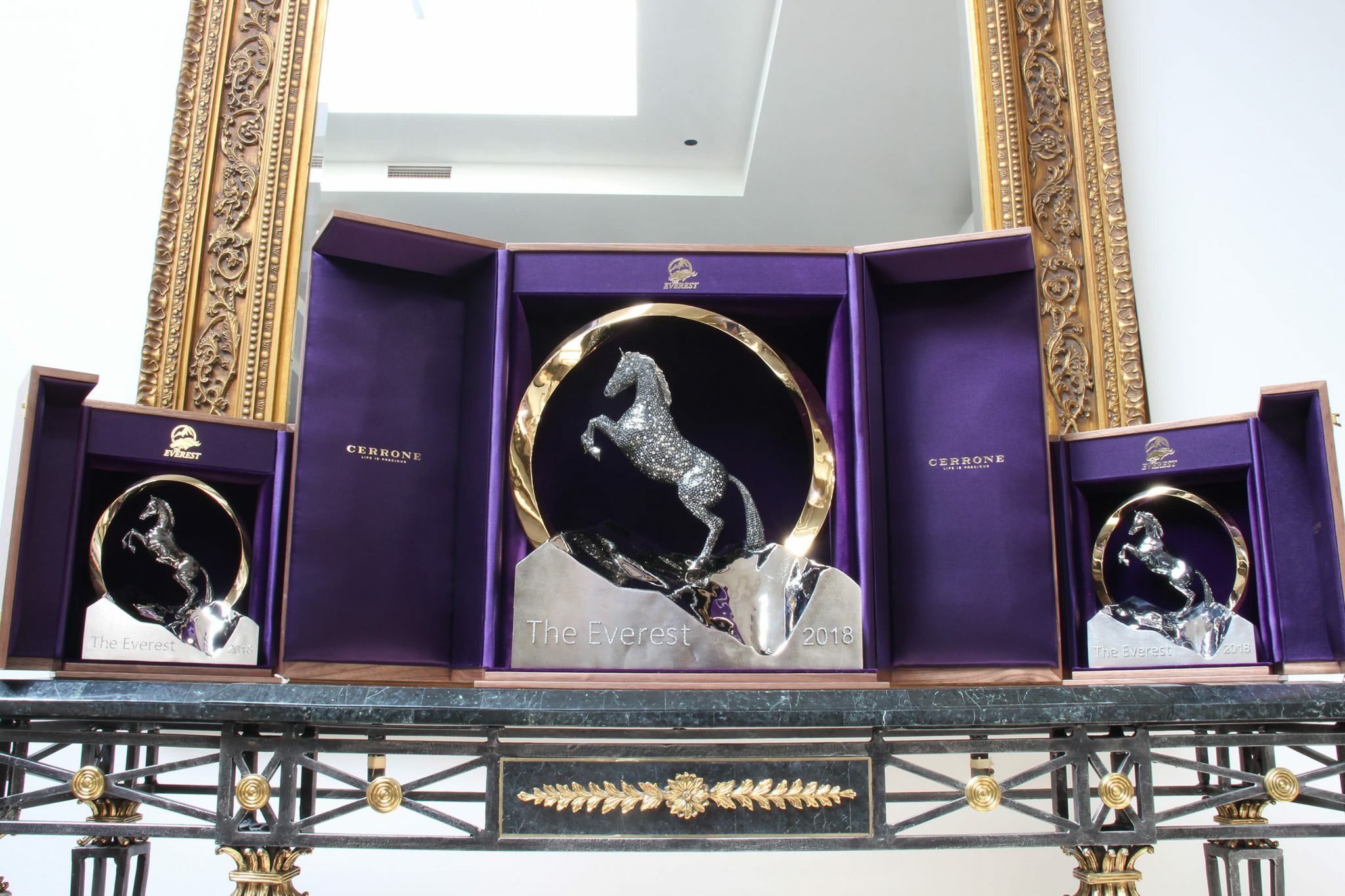 What was the inspiration behind The Everest trophy?
The inspiration really came from the beauty and elegance of horses themselves. There is something extremely graceful and elegant about a horse and its movements which is echoed in the design. That, together with the concept of the Everest race itself i.e. reaching for the very top, or wanting to be the best of the best in the world, culminated in something that is as much art as it is a trophy.
How long did it take to make?
Over 6 months
What is it made out of?
Over 500 carats of black and white diamonds (8000 diamonds in total), 2 rubies and 7KG of silver
How much is it worth? Is it the richest trophy in the country?
It is worth $500,000. It is the richest turf race trophy not only in the country but in the world
What sets this trophy apart from others?
It is the pinnacle of design and racing – there is literally nothing like it in the world
How do you hope the trophy will inspire the fashion stakes at the Everest?
Art inspires art. The beauty and elegance of diamonds has always inspired the world of fashion and significantly raises the stakes for the glitz and glamour on the red carpet.
Describe the trophy in three words…
Unique. Exciting. Challenging.