The GLOBO TRICOLORE pendant
The GLOBO TRICOLORE sphere is dedicated to Italians around the world.
A green, white and red world because Italians are everywhere.
Precious diamonds, rubies and emeralds. The most precious stones for an emblem that distinguishes Italian excellence.
A tribute to compatriots who, although far from home, from their origins, from their affections and from their own culture, have been able to preserve and enhance with their activities, even during the difficult period of pandemic, excellence from an ethical, cultural and economic point of view. and social life of Italy, enhancing "made in Italy" creations overseas.
From Italy, the logo of Patrizia Angelini, President of the Italia in The World Festival, flew to Australia and Nicola Cerrone wanted to create this creation by dedicating it to Italians around the world.
The GLOBO TRICORE by Patrizia Angelini intends to promote the high quality of natural resources by making people appreciate, at the same time, the genius, elegance and unmistakable Italian artistic skills
Italian Translation
"La sfera GLOBO TRICOLORE è dedicata agli italiani nel mondo.
Un mondo verde,bianco e rosso perché gli italiani sono ovunque.
Preziosi diamanti,rubini e smeraldi. Le pietre più preziose per un emblema che distingue l'eccellenza italiana.
Un omaggio ai  connazionali che seppur lontani da casa, dalle proprie origini, dai propri affetti e dalla propria cultura hanno saputo preservare e valorizzare con le loro attività, anche durante il difficile periodo di pandemia, l'eccellenza dal punto di vista etico, culturale economico e sociale dell'Italia, valorizzando oltre oceano le creazioni "made in Italy". 
Dall'Italia il logo di Patrizia Angelini, Presidente del Festival Italia in The World,è volato in Australia e Nicola Cerrone ha voluto realizzare questa creazione dedicandola agli italiani nel mondo.
Il GLOBO TRICORE by Patrizia Angelini intende promuovere l'alta qualità delle risorse naturali facendo apprezzare, al contempo, il genio, l'eleganza e le inconfondibili doti artistiche italiane".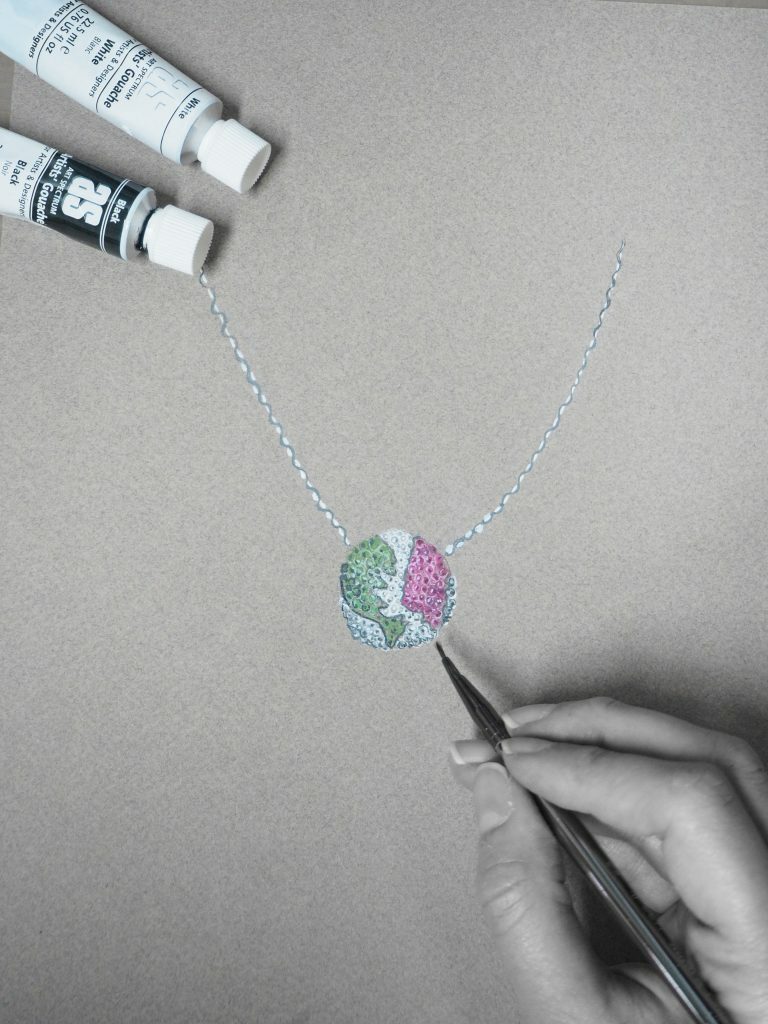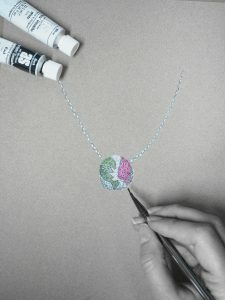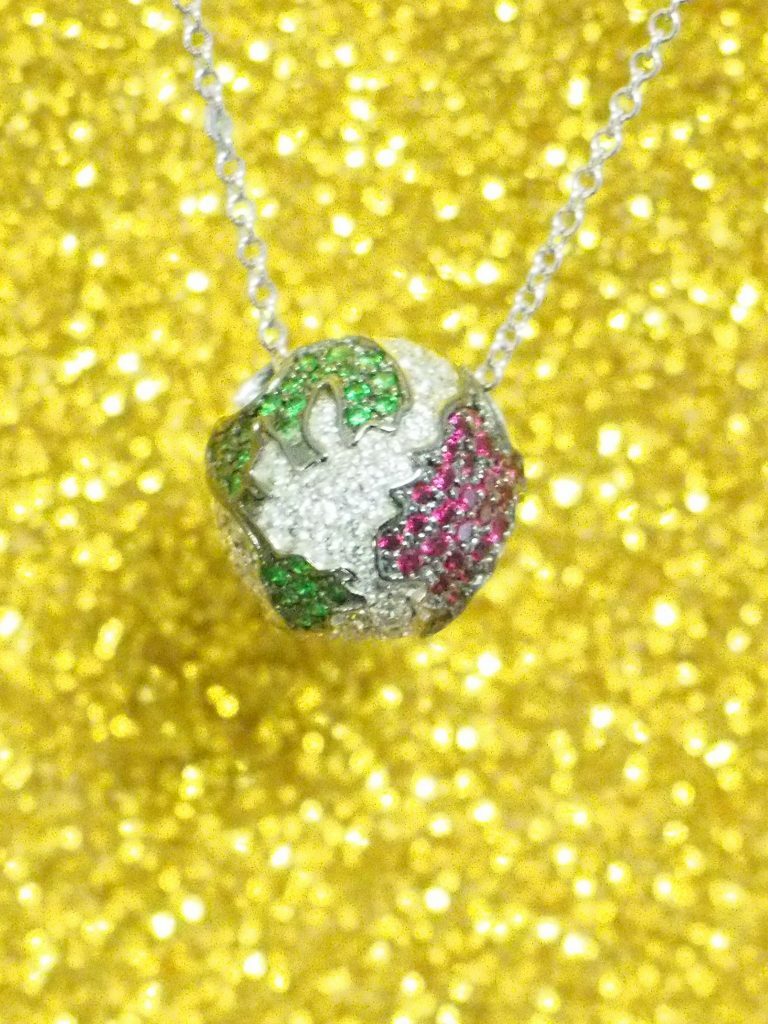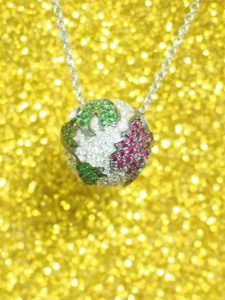 Pendants can be purchased by following this Link.