THE ULIVETO NECKLACE
Made to Order (3-4 weeks)
Enquire Now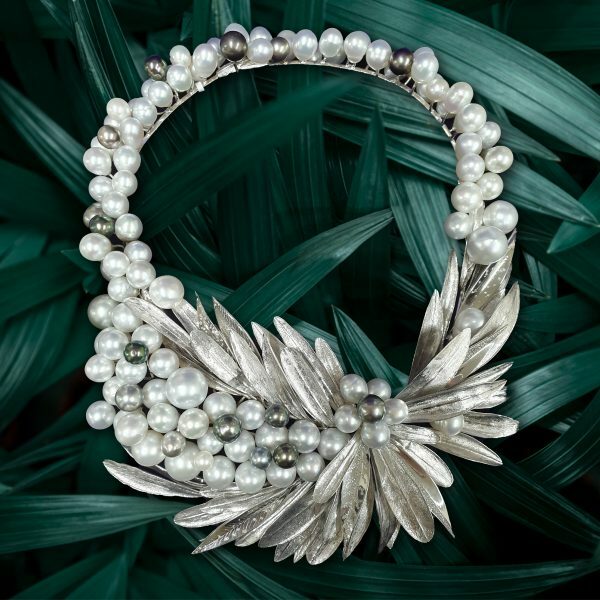 SKU P3101
THE ULIVETO NECKLACE
Visit a boutique
Tell a friend
Details
THE ULIVETO NECKLACE – 18ct white gold pearl and diamond necklace. The necklace features 503=2.18ct round brilliant cut diamonds set into the white gold olive leaves with 92 pieces Australian South Sea Pearls and 18 pieces Tahitian Pearls..
Custom orders available

Enquire Now

SKU P3101

THE ULIVETO NECKLACE
You might also like
Our artisan workshop
Made with love and passion
The Cerrone workshop imagines the unimaginable. Our dedicated artisans include diamond setters, jewellers and polishers who work together to guarantee high standards in craftsmanship and design.
Explore Workshop