Humble beginnings
Born in Lanciano, a small village on the east coast of Italy, Nicola Cerrone immigrated to Australia when he was 12 years old. Following his schooling he was employed as an apprentice to a master jeweller in Sydney's central shopping district, thus igniting his passion for what would become his life's work.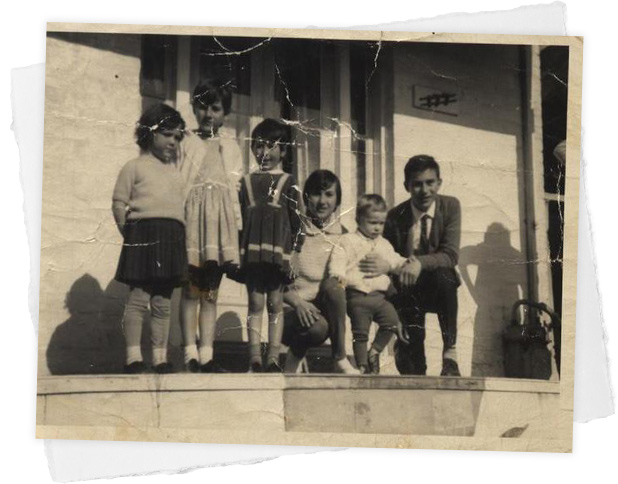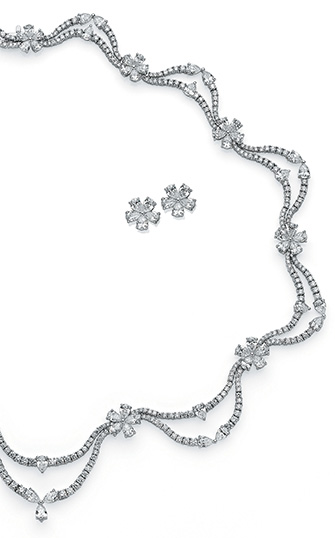 1972
The Opening
Cerrone travelled the world and learned from masters and artists throughout Europe before opening his flagship store in the backstreets of Leichhardt in 1972.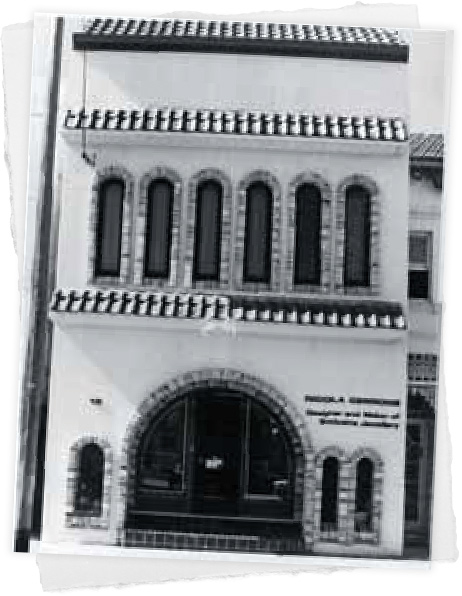 1982
The expansion
Word spread of Cerrone's work and he garnered a loyal following for his craftsmanship. Within five years his workshop grew from two to 20 employees and he now operates the largest handmade jewellery workshop in Australia.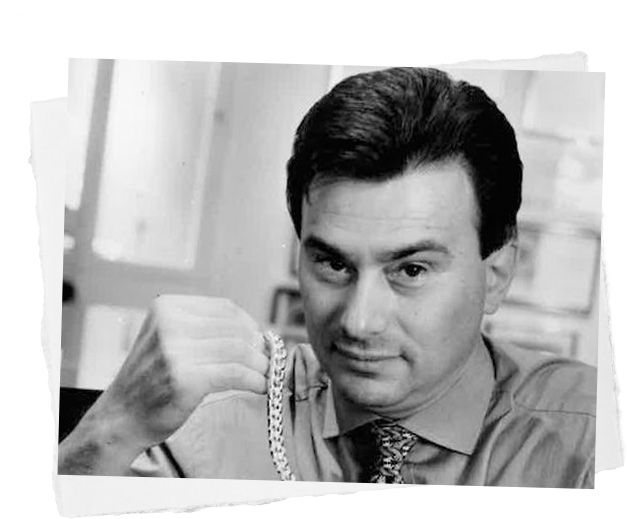 1991
BESPOKE SUCCESS
In 1991, Cerrone was commissioned by the Argyle Diamond Mine to design and execute the largest diamond necklace ever made in Australia. The brief from Argyle was to create an exhibition piece for investors. Cerrone's answer was to craft what would become known as the Million Dollar Necklace (right), an awe-inspiring piece that includes hundreds of cognac, champagne and white diamonds, totalling an unprecedented 230 carats.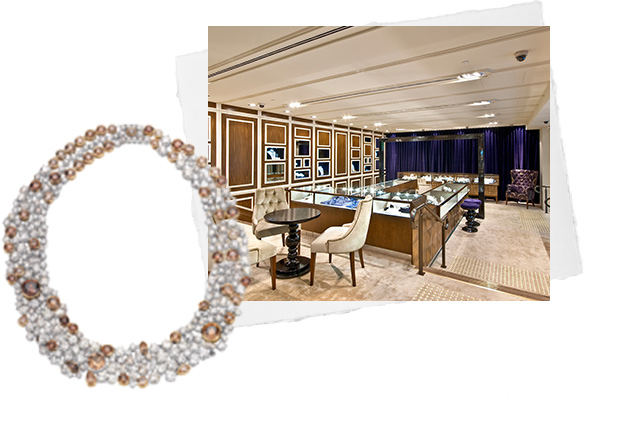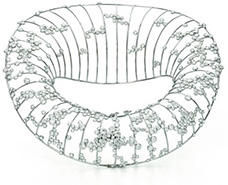 1998
The accolades
In 1998, Cerrone created the Elizabethan Ruff, set with 559 round brilliant-cut diamonds. Each diamond is bezel-set to a radiating platinum frame which fastens with hinge joints and an invisible clasp. The impressive piece earned Cerrone the 1998 De Beers Diamonds International Award, presented in Paris – an event that jewellery insiders have nicknamed the "Oscars of the jewellery industry".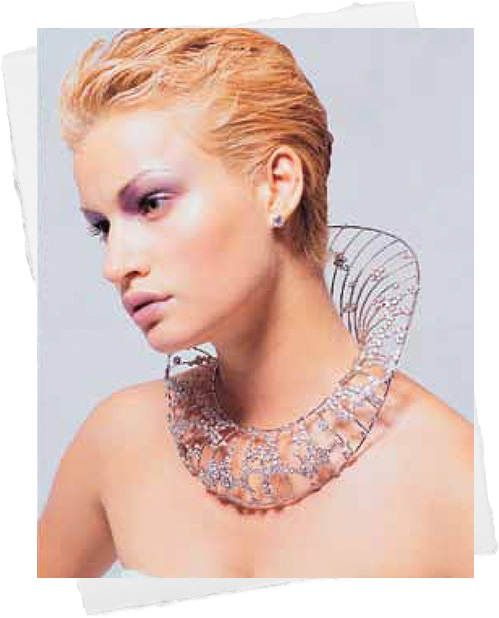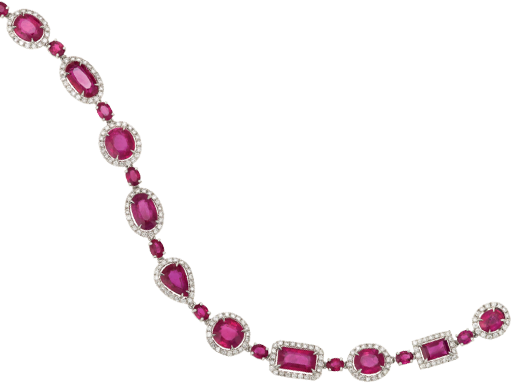 2006
The Awards
In recognition of his success in Australia, Cerrone received the Key to the City (il Frentano d'Oro) in his hometown of Lanciano Abruzzo, Italy. The award celebrates individuals who have succeeded abroad and made a positive difference to the arts and the community. Nicola also became an ambassador of the Abruzzo region which he still holds today.
Whilst celebrating this honor, Cerrone launched 'Passione', a collection dedicated to the region in Italy.
"When I am designing a piece of jewellery for someone, I do not think about what I like, but what she would want to wear. In order to create the perfect piece I get to know my client first. I look for her spirit, her emotion, her character. That way every piece is different"

- NICOLA CERRONE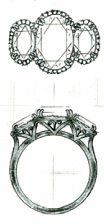 2008
WORLD YOUTH DAY
In 2008, Cerrone was honoured to create three vessels that His Holiness Pope Benedict XVI used at World Youth Day's Closing Mass. He designed a Chalice, Paten and Ciborium to reflect native Australian flora with Australian cognac and pink diamonds. In 2009, a new retail store in Sydney's Martin Place and the 2011 reopening of the Castlereagh Street store marked another chapter in Cerrone's climb to success. Cerrone's continued acclaim can be attributed to his belief in constant adaptation and diversity. His workshop is staffed with artisans from varied backgrounds, who add flair through different techniques and cultural influences.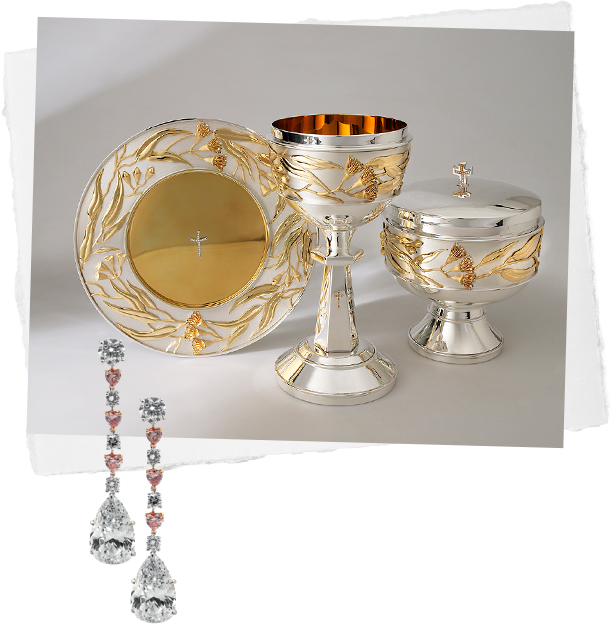 2013
BRIGHT FUTURE
The Cerrone brand was transformed visually and culturally with a new ethos - Life is precious. To celebrate, The Cerrone family launched the 'A Moment in Time' collection. Celebrating the fusion between jewellery and life's precious moments.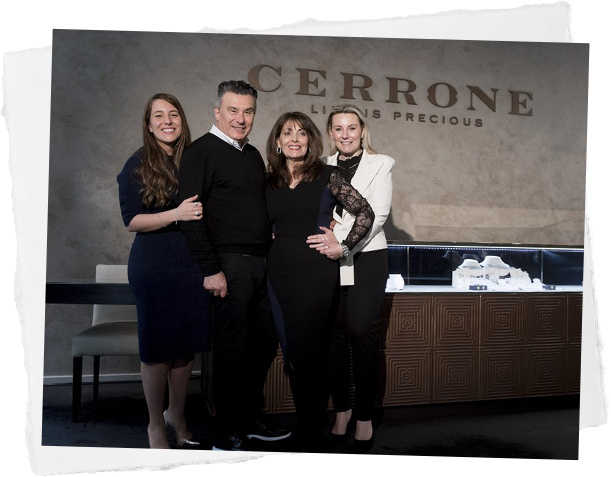 2017
45 YEARS
Over the past 45 years, the business has cemented Itself as an industry leader and is highly regarded for Its craftsmanship and reputation for design excellence. At the core of the Cerrone philosophy Is a focus on creating unique, hand-crafted designs using only the finest materials, which push the boundaries for Its clientele In design and customer service. Cerrone launched Its first boutique outside of Sydney located in St Collins Lane, Collins St, In Melbourne CBD.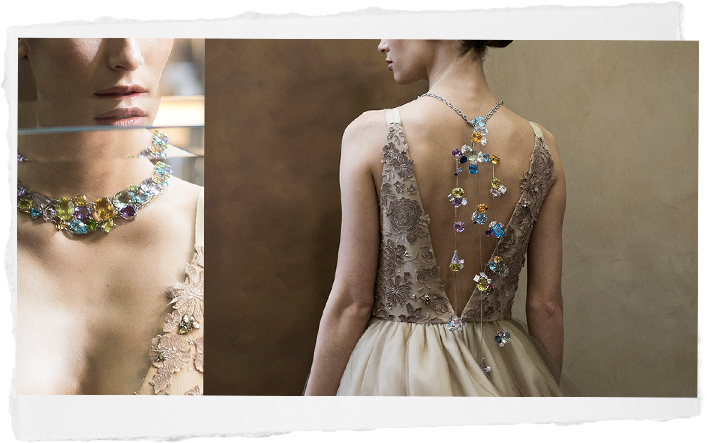 2019
RACING
Cerrone has proudly partnered with Racing NSW to develop reimagined trophies for The Championships and The Everest carnivals. Showcasing the very best in Australian horse racing across the Autumn and Spring Carnivals, The Everest trophy has attracted world attention, featuring 550ct of black diamonds