16.06.2016 - UPDATES
FOUR REASONS WHY CUSTOM JEWELLERY IS SO SPECIAL
People love jewellery not because of the price tag but because of what they represent – love, passion, or gratitude. Every piece of jewel becomes priceless because of the memories they invoke – an engagement ring for a happy day, a restored earring heirloom for ancestral legacy, or a necklace from Dad on a daughter's debut.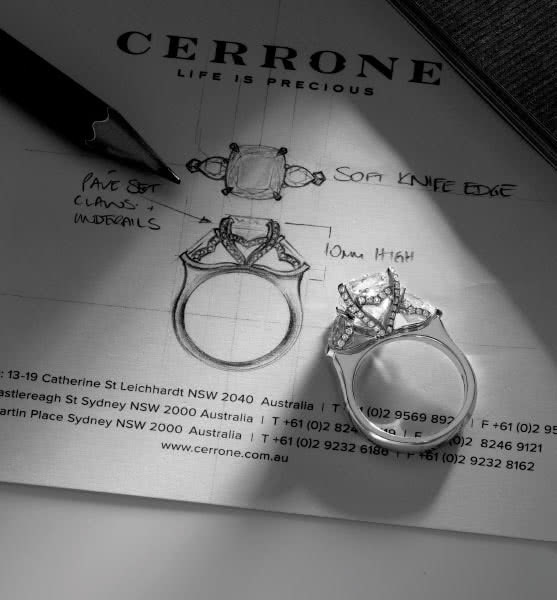 However, bespoke jewellery is even more special than ready-made pieces, and here are four reasons why:
1. They Are One of a Kind Handcrafted precious jewels are made with love and suited to individual personality. Two diamond rings could be crafted from the same stone and can even have the same weight – but they become distinct and one of a kind because of the sentiments you bring into the piece. Hence, no other jewellery can replace that one.
2. They Represent You How many times have you spent countless hours shopping on jewellery stores and still not finding the gift for that truly special someone – something that will represent your unique relationship? And when you are shopping for yourself, it can be a challenge to find the right jewellery that can match your personality. Commissioning a bespoke jewellery can be ideal because you will be involved in the process.
3. They are Fruits of Co-Creation Every custom jewellery is an artifact of collaboration between your creativity and Cerrone's technical expertise. Your vision and ideas of your masterpiece will be realised our designer jewelers and artisans as we bring life to your personality through a careful process of co-creation.
4. They Are Pieces of Art Creating top-grade custom jewellery is an art, requiring a unique skill set often passed down from generation to generation. That is why you need to ensure that you choose a designer jeweler who is committed to high standards of craftsmanship and design excellence.
At Cerrone, bespoke jewellery is at the heart of what we do.
Book a consultation today so you can talk with our designers. You can reach our Sydney stores at +61 2 8246 9119 or +61 2 9232 6186. If you are in Melbourne, please call +61 3 9671 3285. You can also send us an email enquiry to contact@cerrone.com.au.