The 2020 Golden Eagle Trophy designed by Nic Cerrone
The 2020 Golden Eagle Trophy designed by Nic Cerrone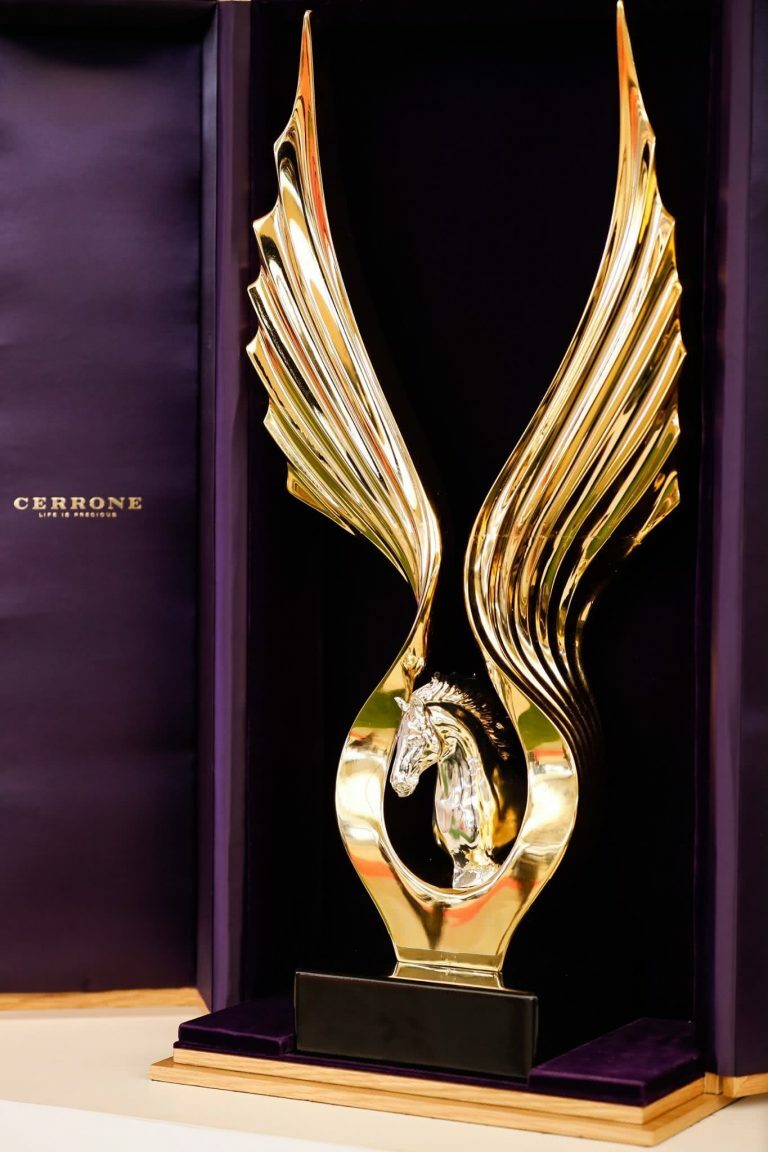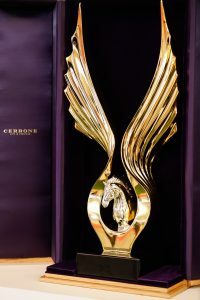 The 2020 Golden Eagle is the latest trophy designed by Nic Cerrone for the spring carnival season.
It's unique curvy lines and slim shape capture both elegance and power.
The trophy is plated in gold and silver and each eye of the horse is set with 0.25ct diamonds.
View the video below to watch the creation of the Golden Eagle trophy.