OUR JEWELLERY ARE HANDCRAFTED WITH PASSION, PRECISION AND MADE WITH LOVE TO HONOR MOMENTS YOU WILL REMEMBER FOREVER.
Cerrone operates Australia's largest bespoke, handcrafted jewellery workshop. Unlike most jewellers in the country, we manage the entire process in house – from sketching and 3D visualizations from melting a piece of gold, forming, setting and polishing. Every custom made ring passes through the hands of over 30 master jewellers who have been with the business for over 3 decades.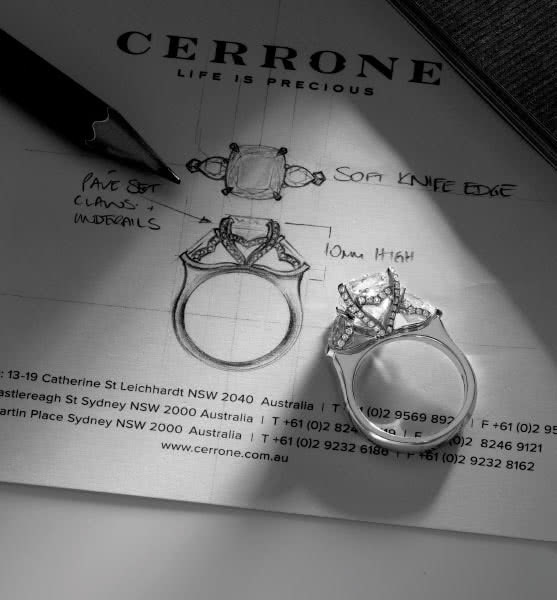 The art of design
Our process is dependent on the exceptional expertise of our in house designers, and their ability to translate client requests into original and creative visions. Our inhouse designers have an initial consultation to produce hand drawn sketches and 3D images that either deliver client requests or draw on new inspiration. It's important for clients to understand how the piece will look when finished.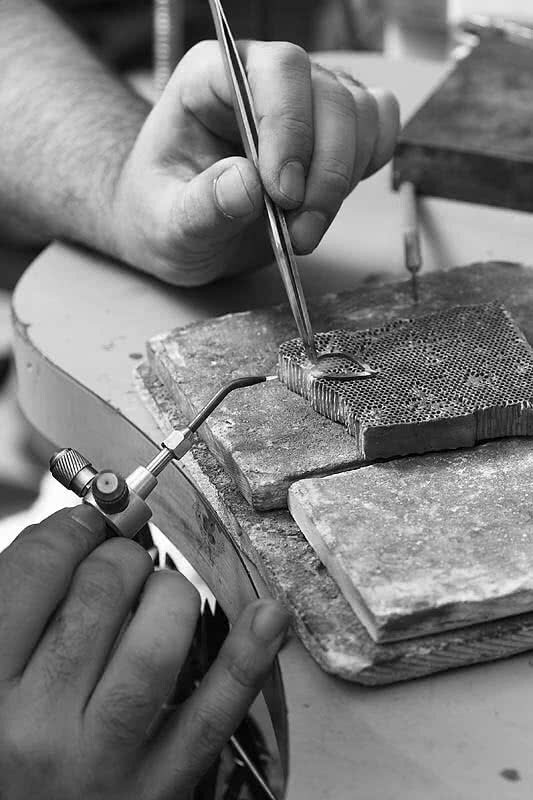 Shape & form
Once a client is happy with our initial sketches and any models are approved, the jewellery making process begins. This process starts with a solid piece of gold that is melted into a bar. Our jewellers hand mold, bend and skew the metal into shape. Throughout this process, several of our expert makers are involved from making the bigger shapes and claws to designing intricate sections.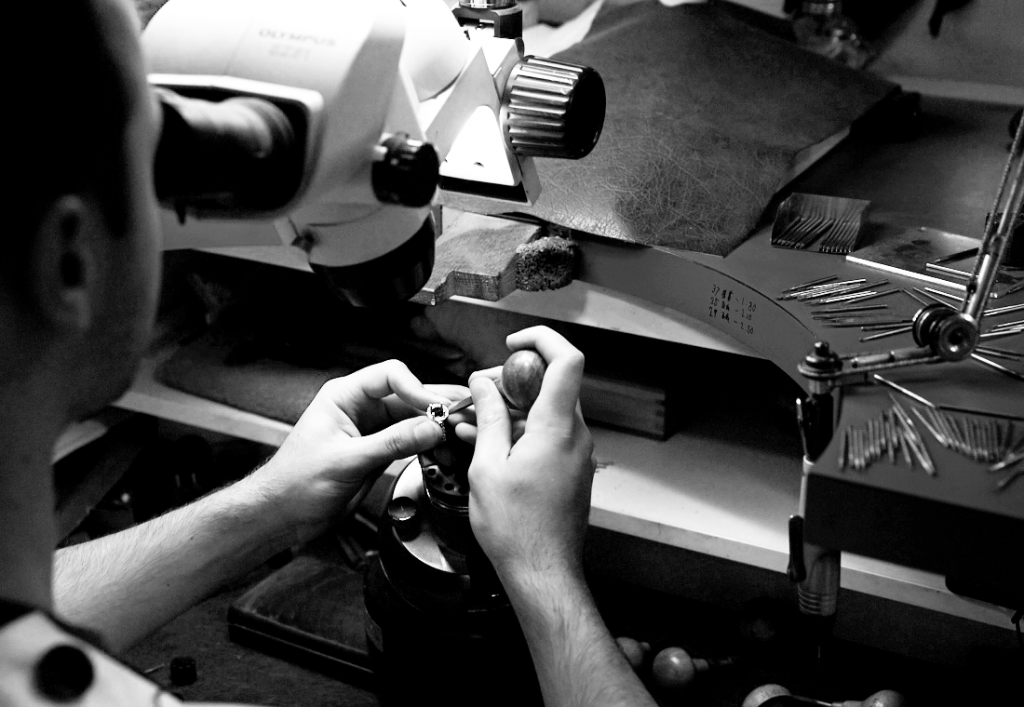 Micro Setting
Once the piece has been fashioned into shape it is passed on to expert setters who work precisely under a microscope. This process can take hours depending on the complexity of the piece as every millimetre of the jewellery is looked at and worked on. Diamonds and gemstones are meticulously placed to create seamless looks.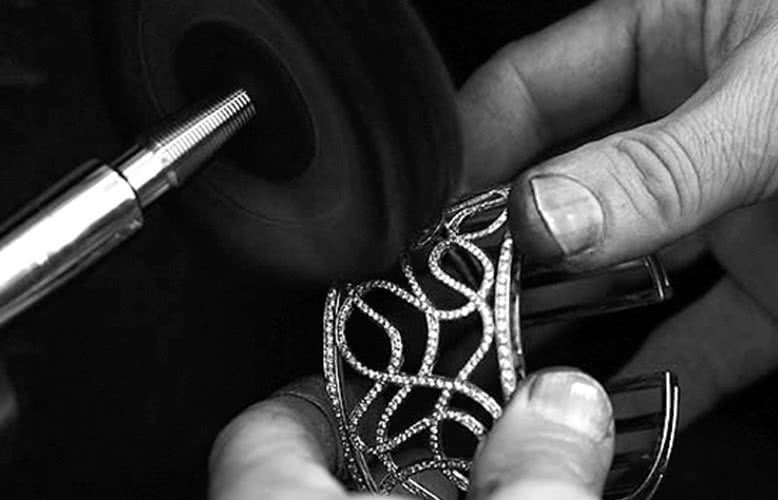 POLISHING & FINISHING
The final stage of our process is polishing. Polishing brings out the inherent beauty in each jewellery piece and allows it to shine its brightest. Motor powered polishing machines (called wheel buffs) are used by our technicians, first starting with a hard wheel buff and progressing to a soft wheel buff until the desired effect is achieved.