16.08.2016 - UPDATES
HOW TO CHOOSE THE PERFECT ENGAGEMENT RING?
For men with limited knowledge or experience of jewellery, finding the perfect engagement ring can be a real challenge. It's the ultimate symbol of the love for your girlfriend, and something that she will treasure forever. Often there is an immense pressure on the guy's part to 'get it right' so choosing the right jeweller for your engagement ring is crucial.
ONCE YOU HAVE CHOSEN THE RIGHT JEWELLER, HERE ARE THE FOUR STEPS FOR THE PERFECT ENGAGEMENT RING.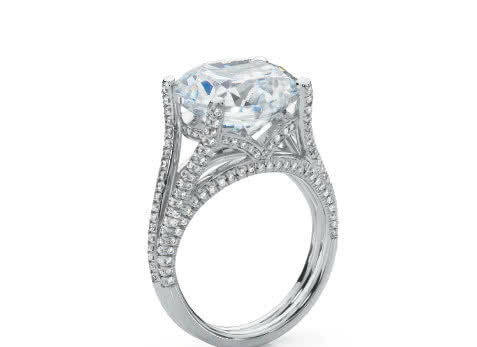 ESTABLISH YOUR BUDGET
The first thing you need to do is establish your budget. Establish a price range before you walk into a store. This will help your jeweller to show you options that fit your budget. There is a tradition that a man should spend one to three month's salary for an engagement ring, but feel free to break the tradition! Consider your partner's lifestyle, and if she's active or sporty a huge diamond might not be practical.
FIND OUT HER RING SIZE
 For some, this should be a no-brainer, but a lot of men get this wrong. It doesn't matter whether you have the most gorgeous and perfect ring picked out. If you get the wrong size, this will definitely upset her. Although you can always return the ring and have it adjusted later, this might incur you additional cost and time. So be creative—if you can't get the size yourself, ask one of her friends to find it out for you.
KNOW THE FOUR C'S
We hate to break it to you, but it's not just the words "Will you marry me?" that matter at the time of your engagement. There are four C's—carat, clarity, colour, and cut—that should demand your attention. The stone is usually the most expensive part of the ring and you cannot just splurge on one stone that you don't understand. Get to know the four C's to find out what's the best stone for your girl. Carat refers to the mass of the stone and clarity shows you the stone's imperfections or fineness. Stones or diamonds have different colours, make sure you know what your lady prefers. And lastly, the cut will determine the sparkle of the diamond when it reflects light from one facet to another.
MAKE IT A SURPRISE
Once you get the perfect engagement ring, it's time for you to be creative and show her how loved she is. This is a once-in-a-lifetime moment that she will treasure forever – make the moment special and above all, romantic.
We are excited for you and we wish you all the best! If in any case you still can't find the perfect engagement ring, maybe a bespoke ring will end your search. Reach out to us and we will gladly co-create the most stunning and gorgeous engagement ring for your future wife.