04.06.2019 - UPDATES
The King of Bling
JEWELLER CERRONE & HIS SPARKLING LIFE
So there he was, Sydney's Mr Diamonds, sitting in the hot tub drinking champagne with Barbra Streisand.
"She is a lovely lady," said jeweller Nic Cerrone. "She knows more about diamonds than me and is good friends with my wife Carmela so there was nothing untoward."
The Emmy, Grammy, Oscar and Tony award winner is just one of a string of major celebrities who have had jewellery custom made by the 70-year-old Sydney jeweller.
"She had seen a piece of jewellery I made and fell in love with it, when she came to Sydney she came to the store and we spent four hours designing a piece.
"I had a week to make it and in that time she came to my house for dinner and then invited me to her home in Malibu. She still consults me on every diamond she buys," Cerrone said.
Cerrone is Sydney's Mr Diamonds. Every week around 20 loved-up fiances-to-be toddle through the doors of his Leichardt and Castlereagh Street stores to spend an average of $20,000 on an engagement ring.
And then there are the serious collectors, like the unnamed socialite who has just dropped a cool $1 million on an eight carat pink diamond. "She collects them," explained Cerrone blithely.
Around 80 per cent of all the pieces that are bought from Cerrone are custom designed and made by the designers, jewellers and gemologists who work in the factory at the back of his Leichardt store.
"I look at them as an orchestra, each one has to work in harmony with the other to create the perfect piece," Cerrone said.
A diamond is not simply a shiny rock to the 70-year-old lifelong jeweller. "It is unique in its own identity, it is alive, it speaks to you.
"Our business is built on passion," said Cerrone, who has designed and made the $500,000 trophy for the Everest, the world's richest horse race on turf, which is studded with 8000 diamonds.
His passion for his craft has won him more than 70 international jewellery awards and the highest honour, the Cavaliere, from his native Italy. That one was particularly important to him and his family, wife Carmela and daughters Desiree and Dominique, who work in the family business.
"My father brought us, me and my three sisters, to Australia from Italy when we were children. The purpose for us was to be good citizens, work hard, go to school and learn a trade."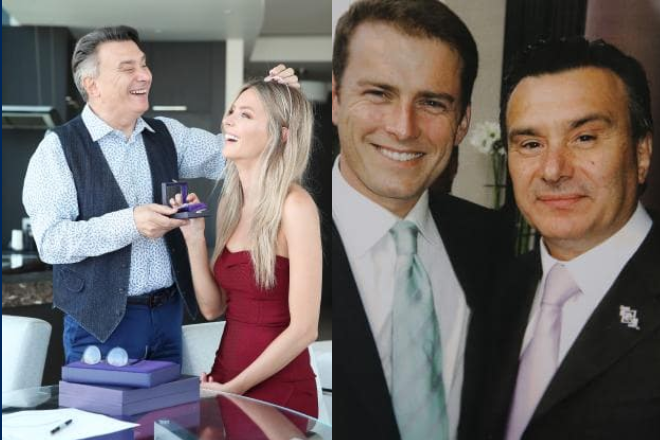 For him that trade began when his father was working as a gardener for jeweller William Fisher, who told him he was looking for an apprentice.
"His wife was Celine Dion. We got along so well we became firm friends," said Cerrone, whose other famous clients include Desperate Housewives star Terri Hatcher and singers Rhianna and Janet Jackson.
But he remains discreet about his clients. He will not talk about what happened after Grace Jones insisted on opening the second bottle of champagne and still laughs about the time tennis ace Serena Williams took the diamond studded collar off his Italian greyhound and put it on herself.
When Jake Wall decided he wanted to propose to model Jennifer Hawkins on Christmas Day, Cerrone's staff worked through the night on Christmas Eve in order to get the ring ready and delivered to him in Newcastle in time.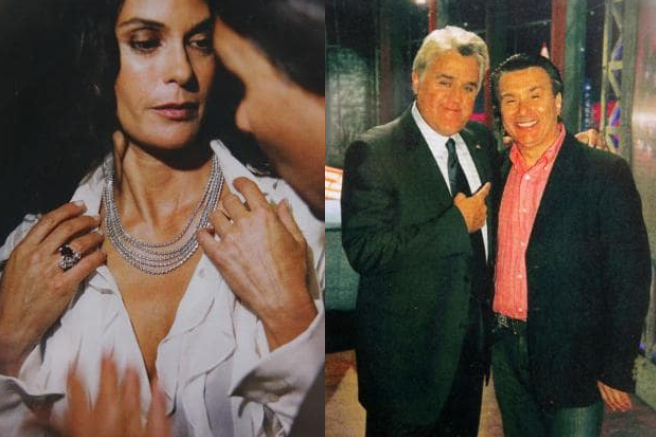 Cerrone is one of a very few jewellers invited to bid for approximately 100 pink Australian diamonds released by the Argyle mine each year. They are so rare that a half carat pink diamond currently sitting in his Leichardt showcase is priced north of $500,000.