06.07.2018 - UPDATES
Sierra Leone Produces 144ct. Rough Diamond
A company in Sierra Leone has obtained and exported a 144.12-carat rough diamond worth at least $600,000, authorities in the west African nation said Tuesday.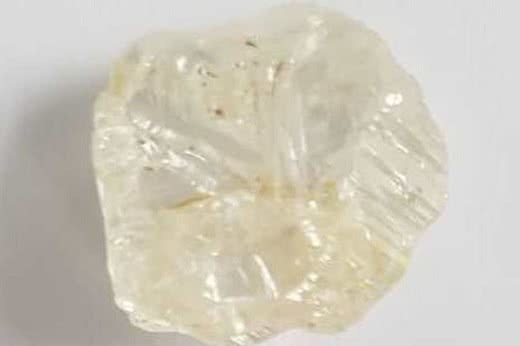 A licensed diamond exporter brought the stone to the precious-minerals trading department of the National Minerals Agency (NMA) last week for valuation, the NMA and the Ministry of Mines and Mineral Resources (MMMR) reported.
The NMA carried out a valuation process based on estimates from three parties, in line with the Kimberley Process Certification Scheme. The NMA valued the stone at $648,540, while the diamond's owner said it was worth $601,701. A third, independent appraiser put the price at $659,925, the NMA said.
The NMA used the highest of the three figures to calculate the taxes and 15% royalty due to the government, meaning the exporter paid $98,989 as royalty, the agency said. The company then received the Kimberley Process certificate to export the stone. The government did not provide details on where or how the diamond was recovered.
Unlike other large rough diamonds Sierra Leone has yielded recently, the latest find will not go up for auction, as the miner chose to export it instead, the NMA noted. The 709-carat Peace Diamond, which diggers in Koryardu village discovered in March 2017, sold to Graff Diamonds in December for $6.5 million in an auction the Rapaport Group managed. Graff then spent $16.5 million later that month on the 476-carat Meya Prosperity, which Meya Mining unearthed in November.
The Peace Diamond went up for public tender because the government had a share in it, while in the case of the Prosperity, Meya chose to sell it at auction, the NMA explained.
"There is no policy or law that states that diamonds must be sold by public auction," the NMA noted Tuesday. "The issue of auction will be dealt with during the upcoming review of the Mines and Minerals Act 2009 and other associated policies. The MMMR and the NMA hereby assure the public of our firm commitment to ensure that Sierra Leoneans derive maximum benefits from our mineral resources at all times."